Coplan offers you 3 options
Coplan, as advisor, offers personalized services to Business Leaders and Top-Executives.
COPLAN is a Canadian family company that operates in 3 market niches in terms of business development: Citizenship by Investment, Permanent Residency by Investment and Geographical Diversification of Worth (business acquisition, start-up and real estate investment). Its clientele is made up of business leaders and senior Top-Executives from different countries. Our goal is to achieve meaningful and concrete results in a return on investment perspective by using our national and international network of contacts to maximize ROI.
COPLAN ACCELERATES YOUR SUCCESS!
Help you to achieve your goals through an innovative business development strategy.
 Seun Oluwole
Seun Oluwole is the Country Director of Express Entry Solutions and an international Business Consultant.
Seun bagged his Bachelor's and Master's degrees from the prestigious University of Lagos in Nigeria. He has a post-graduate experience that spans over 30 years, 20 of which were spent with ExxonMobil.
Seun has joined the Coplan team as its Business Investment representative in Lagos, Nigeria.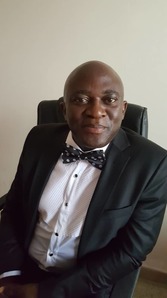 Valentine Asemota
Results-driven and hard-working Chief Executive Officer of Memories Valued Production Lagos and Memories Valentine Design South Africa. Accomplished entrepreneur capable of identifying new opportunities and sustaining extraordinary business growth. Effective leader with a masters degree in Information Technology from the University of Lagos, Valentine has been a consultant with Coplan for the past 3 years.
COPLAN has many partners in different countries and is always looking to expand its network with private bankers, accountants and other financial and / or legal professionals, business people with an excellent reputation and a good High Net Worth (HNW) customer base. If you are eligible, please contact us at [email protected] with your e-mail address, phone and information about your network and we will contact you to explain what type of agreement we can offer.